Podcast: Play in new window | Download (29.6MB)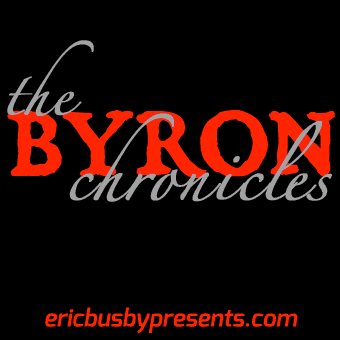 Written by Paul Mannering
Vampire Trackers… In the night they stalk and hunt prey… Tonight, their prey is Byron.
Featured in the cast were:
Cookie Colletti as Eloise
Elaine Barrett as Cynthia
Bruce Busby as Nicholas
Jules Ismail as Cullen Tate
Eric Busby as Edmund
Melissa D. Johnson as Chris Sparrow
David Ault as Byron
Music by Midnight Syndicate and Nox Arcana
"The Dog's A Vapour" by Bauhaus
"Sacrifice" by Lisa Gerrard
The theme was composed and performed by Kai Hartwig.
This episode was directed and produced by Eric Busby
Direction and Sound Design by Eric Busby
This episode was originally released by DarkerProjects.com on 17 November 2008.