Podcast: Play in new window | Download (Duration: 34:05 — 46.8MB)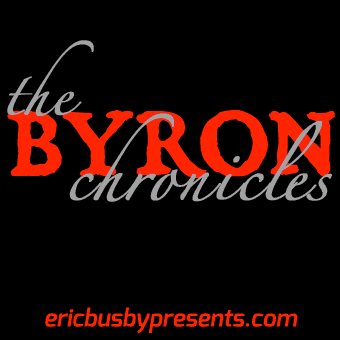 Written by Eric Busby
It's funny how life turns out… So very funny indeed.
Featured in the cast were:
David Ault as Byron
Mindy Rast Keenan as Agent Kathrine
Peter Katt as Agent Bates
Mark Bruzee as Lord Slate
Carissa DeWhitt as Rowan
Viktor Aurelius as Berry the Cat
And Karim C. Kronfli as God
With Darren Marlar as the announcer
Music by Kevin Macleod
Byron Theme by Kai Hartwig
Script edited by Rick Myers
This episode was produced and directed by Eric Busby.
An Eric Busby production.