Podcast: Play in new window | Download (25.1MB)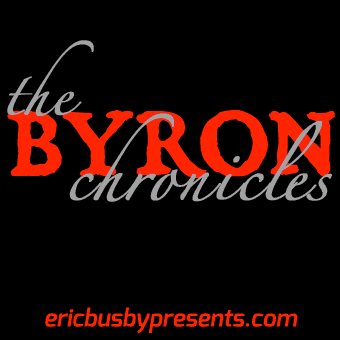 Written by Eric Busby
Byron seeks to discover why Portland Bellow is locked in ice. Only to encounter his greatest enemy. Meanwhile Mister Arcadia and the Initiative Program must halt an invasion from another reality.
Featured in the cast were:
David Ault as Byron
Mindy Rast Keenan as Agent Kathrine
Peter Katt as Agent Bates
Carissa DeWitt as Dakota
Scott Zee as Mister Arcadia and the Snow Monster
Christopher Thomson as the Scientist
Peter Walsh and Eric Busby as the Soliders
Chris Snyder as the Invaders and Cyborg
With Darren Marlar
Music by Shadow's Symphony and Myuu
Byron Theme by Kai Hartwig
Script edited by Rick Myers
This episode was produced and directed by Eric Busby
An Eric Busby production.