Podcast: Play in new window | Download (39.0MB)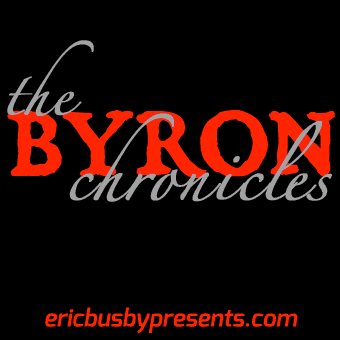 Written by Eric Busby
Santa Claus has trapped Byron and his friends in the Christmas Realm. If they are to survive they will need help. But can they trust Krampus to aid them?
Featured in the cast were:
David Ault as Byron
Natalie Van Sistine as Snow/Krampus
Mindy Rast Keenan as Agent Kathrine
Peter Katt as Agent Bates
Scott Zee as Frosty the Snowman. Rudolph the Red nose Reindeer and Snow Monsters
Eric Busby as the Kettle and Jack O' Lantern
And Darren Marlar as Santa Claus
Music by Shadow's Symphony and Myuu
Byron Theme by Kai Hartwig
Announcer is Darren Marlar
Music by Shadow's Symphony, John Carl Toth, Kevin MacLeod and Myuu.
Byron Theme by Kai Hartwig
Script edited by Rick Myers
This episode was produced and directed by Eric Busby
An Eric Busby production.