Podcast: Play in new window | Download (25.5MB)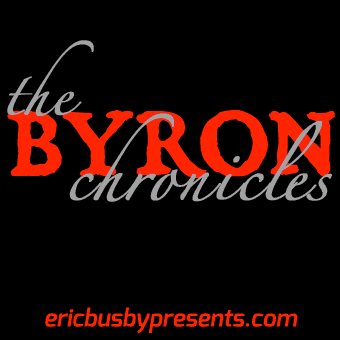 Written by Eric Busby
The moment he does this, it is the end of everything. By taking this action, Byron will kill the world.
Featured in the cast were:
David Ault as Byron
Mindy Rast Keenan as Agent Kathrine
Peter Katt as Agent Bates
Mark Bruzee as Lord Slate
Steve Schneider as Mister Arcadia
Carissa DeWhitt as Rowan
Jeannette Vining as Lilith
Elaine V Barrett as The Coven Priestess
And Darren Marlar as the announcer
Music by Shadow's Symphony
Byron Byron Theme by Kai Hartwig
Script edited by Rick Myers
This episode was produced and directed by Eric Busby.
An Eric Busby production.