Podcast: Play in new window | Download (36.1MB)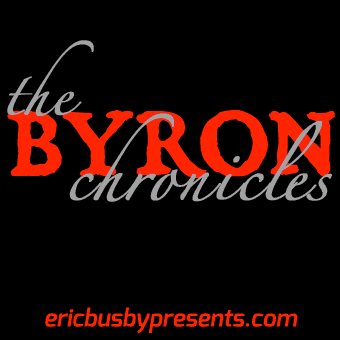 Written by Eric Busby
They deserve to know the truth don't you think Byron, who it is they've been working with all this time, who it is they have sided with. Just who you really are? Who you will become?
Featured in the cast were:
David Ault as Byron
Mindy Rast Keenan as Agent Kathrine
Peter Katt as Agent Bates
Carissa DeWhitt as Rowan
Elaine V Barrett as The Coven Priestess
Gareth Preston as Mister Logan
Scott Zee as The Deitie
And Darren Marlar as the announcer
Music by Shadow's Symphony
Byron Byron Theme by Kai Hartwig
Script edited by Rick Myers
This episode was produced and directed by Eric Busby.
An Eric Busby production.