Podcast: Play in new window | Download (28.8MB)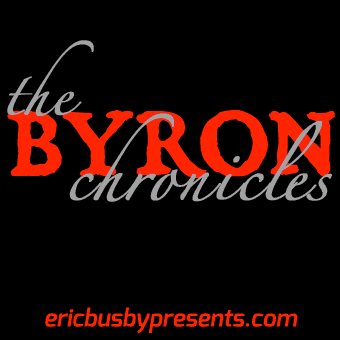 Written by Eric Busby
All those stories you hear growing up – about haunted houses, creatures that stalk about in dark forests, zombies, vampires, werewolves, even garden gnomes – they're all real. The Watch is the only thing that stands in their way.
Featured in the cast were:
Mindy Rast Keenan as Kathrine
David Ault as Byron
Peter Katt as Bates
Jon Specht as Grail
Micheal Hudson as Father Cathal
Dave Morgan as Joshua
Carissa DeWhitt as the Witch
Karim C. Kronfli as the Reptile Man
and Darren Marlar as the announcer
Music by Shadow's SymphonyByron Byron Theme by Kai Hartwig
Script edited by Rick Myers
This episode was produced and directed by Eric Busby.
An Eric Busby production.