Podcast: Play in new window | Download (38.0MB)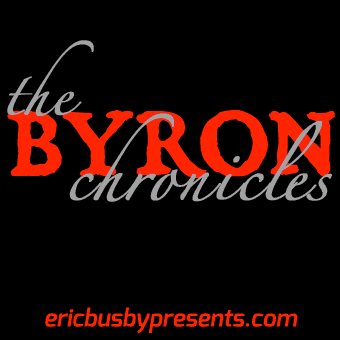 Written by Eric Busby
The Great Old Ones are free of the Labyrinth, and Byron is power less to stop them from destroying creation.
Featured in the cast were:
Mindy Rast Keenan as Agent Kathrine
Peter Katt as Agent Bates
Carissa DeWhitt as Rowan
Julie Hoverson as The Coven Priestess
Viktor Aurelius as Berry the Cat
and David Ault as the Two Pale-Men
Music by Shadow's Symphony
Byron Byron Theme by Kai Hartwig
Script edited by Rick Myers
This episode was produced and directed by Eric Busby.
Brown Monkey Cutaway was written and produced by Brown Monkey Audio.
An Eric Busby production.